10/31/09 – Bassnectar Afterparty at Casselmans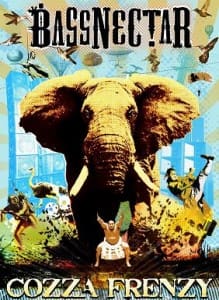 Tickets for Halloween at the Fillmore have sold out! If you didn't get yours in time, catch the afterparty set. If you did, ready for ROUND 2!!!!!!
After womping the roof off the Fillmore on Halloween, join Bassnectar at the official afterparty at Cassleman's Bar and Venue to continue the rage.
David Seied, Self Inflected, Lea Luna, Mu$a, and Heavyweight Dub Champions set the stage with Bassnectar closing out the night.
Cassleman's is located at 2620 Walnut Street in Denver. This venue is new, here's their number so they can save you if you get lost: 720.242.8923. This is an 18+ event. Doors open 8:00pm.
[mappress]