Bassnectar at Roots Society Dome at Ultra Music Fest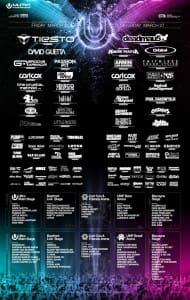 The Ultra Music fest just got another charge of bass to the line up with a second Bassnectar set scheduled at Roots Society Side Stage on Friday, March 26th, 2010 from 9 to 10pm.
The Root Society Dome has been described as "the biggest party dome on the planet." Of teaming with UMF, Root Society founder Captain Jeff Taylor says, "I know ULTRA is the place to release the Root Society brand after 7 years in the desert sanctuary Burning Man. If you're addicted to bass you will be in this dome!" Stop in on Friday for the thunder-dome experience, then stake ground at the Biscayne Stage on Saturday for the final performance.
Visit Ultramusicfestival.com for the festival guide, including the full line-up for the two-day festival.