10/28/10: Bassnectar in Grand Rapids, MI at the Intersection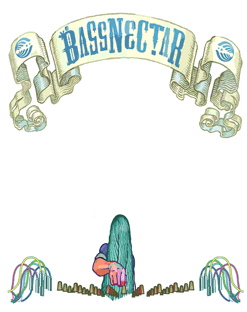 The Bassnectar Fall Tour comes FULL ON to Grand Rapids on October 28. This will be an 18+ event.
Special Guests:
Emancipator
SuperDre
We are expecting the most enthusiastic Bass Heads yet to pack these venues to the max!
Plus $1 from each ticket sold will be donated to a good cause; to be announced soon.
It's going to be a full-fledged freakshow of madness – visit us on Facebook and RSVP on the events page to give your friends the heads up to JOIN US!!!!!!!
This event is SOLD OUT! Thank you Grand Rapids!!!