12/03/10 Bassnectar in Vancouver, BC at Gossip Night Club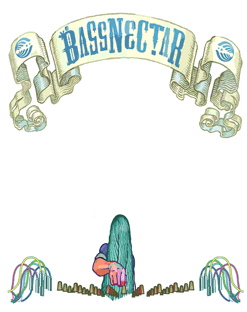 The Bassnectar Fall Tour comes FULL ON to Vanvouver, BC on Friday December 3. This is a 19+ event.
We are expecting the most enthusiastic Bass Heads yet to pack these venues to the max!
It's going to be a full-fledged freakshow of madness – visit us on Facebook and RSVP on the events page to give your friends the heads up to JOIN US!!!!!!!
This event is SOLD OUT.

For those of you who purchased from Night Bat, their office will be open by Dec 2nd at 12 PM. You can also pick up tickets at the venue box office which is located next to the club.