9/23/11 BASSNECTAR IN CHARLOTTE, NC AT GRADY COLE CENTER
Bassnectar hits Charlotte, NC at the Grady Cole Center on Friday, September 23rd 2011!
This is a 16+ Age Limit event.
Doors: 8:00 PM
We are excited to welcome Two Fresh and DJ Laura to the line-up for this event!
We are happy to announce that this even has sold out.
We are excited to welcome DJ Laura and Two Fresh to the line-up for this event!



Two Fresh – Combining an array of influences and a diverse musical background, Two Fresh's sound is difficult to describe but impossible to ignore. Built on a foundation of instrumental hip hop, their music seamlessly incorporates elements of sampling, a tight low end and catchy synth lines, with a strong beat always at the cornerstone.
Check out www.twofreshbeats.com/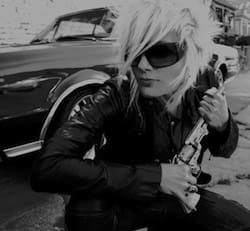 DJ Laura – Laura Howett has been DJing for the last decade and making her mark in the underground scene.
Laura's electronic journey will embrace you. Balancing hard-hitting drops mixed with bottomless low rolls, she produces and remixes delicious floor shattering beats. DJ LAURA makes it dirty and crunk. All said, DJ LAURA is HYPHY.
Check out www.facebook.com/djlauramusic
Free downloads at soundcloud.com/djlaurabrown