9/28/11 BASSNECTAR IN WEST DES MOINES, IA AT VAL AIR BALLROOM
Bassnectar hits West Des Moines, IA at the Val Air Ballroom on Wednesday, September 28th 2011!
This is an All Ages event.
Doors: 7:00 PM
We are excited to welcome DJ Laura and Brad Goldman to the line-up for this event!
Advance Bassnectar.net tickets on sale Wed June 22nd at 9:00 AM CDT.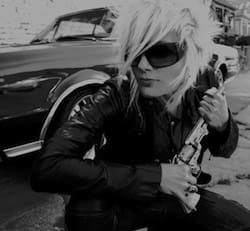 DJ Laura – Laura Howett has been DJing for the last decade and making her mark in the underground scene.  Laura's electronic journey will embrace you. Balancing hard-hitting drops mixed with bottomless low rolls, she produces and remixes delicious floor shattering beats. DJ LAURA makes it dirty and crunk.  All said, DJ LAURA is HYPHY.
Check out https://www.facebook.com/djlauramusic
Free downloads at soundcloud.com/i-d-6/i-dj-laura-jones


Check out www.amplivesworld.com
Free downloads at amplivesworld.com/music