09/24/11 BASS CENTER IV
Bass Center IV is coming to the capital for another epic installment of our one-off spectaculars! We will be hitting Washington, DC at the DC Armory on Saturday, September 24th 2011!
This will be a spectacle any self-respecting bass head within 500 miles will simply not be able to miss. Spread the word and secure your entry early. The precedent is set for a sell out.
We are excited to welcome Z-Trip, Big Gigantic, and DJ Laura to the line-up for this event!
This is an All Ages event.
Doors: 7:00 PM
Don't wait to get your tickets – our advance allotment has completely sold out!

Z Trip – Z-Trip is not just a DJ. He is more than a producer. He is a musical pioneer. And sits at the helm of the highest echelon of DJ royalty. He was known early in his career for performing with the Bombshelter DJs (DJ Emile, DJ Radar, and DJ Z-Trip). He became widely known when his collaboration with DJ P, "Uneasy Listening, Vol. 1", was released in 2001.
Check out https://www.djztrip
Listen to Z Trip at soundcloud.com/z-trip


Big Gigantic – Dominic Lalli is responsible for this jazz meets electronic mix, with Jeremy Salkin on drums and beats. The duo mix both electronic and acoustic instruments to create an ethereal sound that defies genres as it ebbs and flows in symphonically surprising ways. Not a single beat is wasted as their textured music slips from one era to another, prepare to be dazzled and delighted!
Check out www.biggigantic.net
Free downloads at soundcloud.com/biggigantic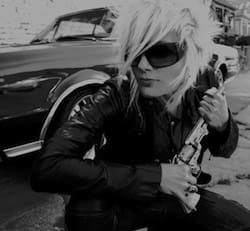 DJ Laura – Laura Howett has been DJing for the last decade and making her mark in the underground scene.  Laura's electronic journey will embrace you. Balancing hard-hitting drops mixed with bottomless low rolls, she produces and remixes delicious floor shattering beats. DJ LAURA makes it dirty and crunk.  All said, DJ LAURA is HYPHY.
Check out https://www.facebook.com/djlauramusic
Free downloads at soundcloud.com/i-d-6/i-dj-laura-jones