RED ROCKS ROUND 4!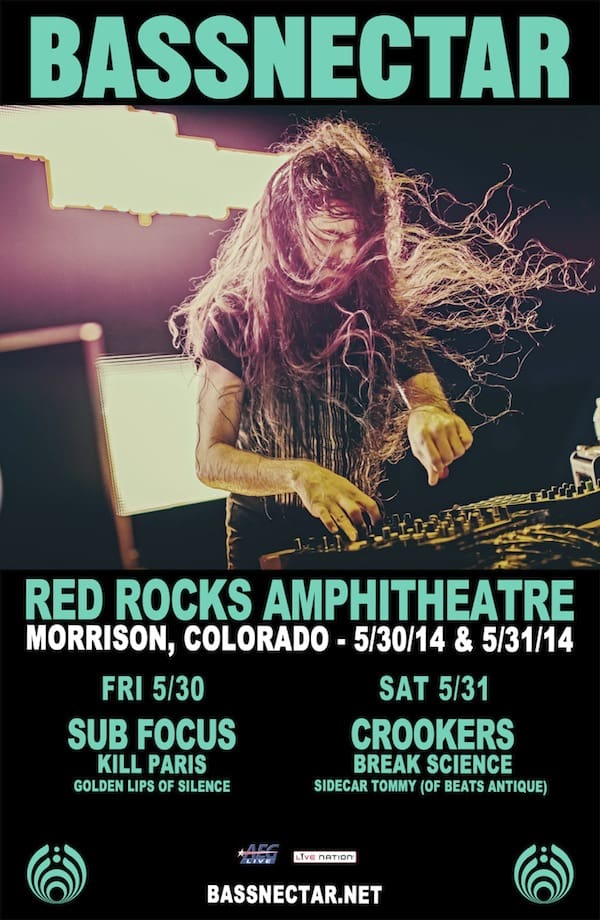 It's that time again!
We're heading back to Colorado for another magical 2-­night run at the most beautiful venue on the planet: RED ROCKS
Join us Friday May 30th and Saturday May 31st with back to back extended sets alongside special guests Sub Focus, Crookers, Kill Paris and Break Science.
These events at Red Rocks have become some of the most special highlights of the year each year, and will sell out in advance!
So call up your crew, and get planning now cuz tickets are about to go onsale:
> Limited bassnectar.net tickets go on sale TOMORROW Wed 2/5 at 10 AM MTN
PRESALES ARE SOLD OUT!
> General tickets go on sale this Saturday 2/8 at 10 AM MTN


**** CLICK HERE FOR 2-DAY TICKETS ****

*** CLICK HERE FOR FRIDAY TICKETS + INFO ***
*** CLICK HERE FOR SATURDAY TICKETS + INFO ***

Can't wait to shake the Rockies again 🙂
– Totems are not allowed for this show.
– 20oz factory-sealed bottled waters are allowed and caps will be removed at the gates.