UNLIMITED
>>> PRE-ORDER VIA iTUNES <<<
>>> PRE-ORDER BUNDLES <<<
>>> STREAM VIA SPOTIFY <<<
Friends & Family!
Our whole entire team is excited to announce the release of my next album "UNLIMITED" – this is a collection of music which represents the vastly eclectic musical tastes & creative ideas of both myself and many friends & collaborators who joined the project to build something unique and heartfelt. This is a very deep release for me, with much more downtempo than usual, and a lot of concepts I have wanted to finish for a long time finally coming to fruition. The general theme of this album is the unlimited combinations of sound & ideas within the creative process; treating music like a sonic collage, exploring multiple simultaneous possibilities at once and wandering through the interplay between all the various layers and options. Every song has multiple versions and special hidden meaning, and alternate endings. And each song was created with you in mind… as part of an unwritten soundtrack to a future experience where your body and mind can lose themselves in the molecules, and the sound waves, and the energy : )
I feel like I am introducing you to 15 new friends: hopefully these songs will find their way into your lives at the right time, and serve the right purpose, or enrich your journey somehow. I of course want to thank all of my creative partners & collaborators, as well as all of the extended team and the behind-the-scenes mad scientists who work around the clock to run the label, and plan the tours, and run the shows which fuel the spark that this community is built around. Thank you all for being a part of it, your passion & enthusiasm is the ultimate reflection : )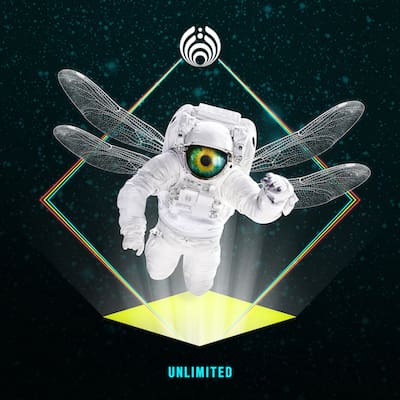 Here is the plot: the full album is slated for release everywhere June 17, and that evening we are planning to sync up for a live interactive release party, which we are calling our Listening Adventure. Last time for 'Into the Sun' it was our Listening Party, and we encouraged everyone to get together in groups to experience the new music. This time, since the music is a bit deeper and more downtempo, we are encouraging you to take a more inwards journey: find a good pair of headphones, or a prime location where you can really soak in the music, and then tune in to our live interactive exchange to join the conversation (more details to follow)…
Today we are releasing 4 of the songs as part of our Pre-Order. Just like when you buy a season of your favorite TV Show (and you get the full season, with new episodes arriving each week) when you pre order the album you get 4 songs immediately, with more on the way next week, and then at 12:01am (bright and early) on June 17 the full download comes straight to you.
We also have various bundles available for Pre-Order in our store (CD, high quality/lossless download, glow-in-the-dark gloss spot poster, cotton tee, hat pin, sticker pack – with vinyl coming soon!) and we will be unleashing official music videos which myself and my multimedia team have been hard at work on. In the spirit of this album, our focus has been 'music as art', and we have teamed up with dozens of directors, animation houses, visual artists and content creators to produce special new visual accompaniments to each new song, as well as to many of the classics from the past. We will begin dropping them in the days to come, with features about the artistic teams who we are working with. We've also joined forces with a new app called FREEMIX to produce custom image collages, and have many art projects and interactive surprises in store.
So for now, enjoy the previews & preorders, the new tracks, and the building momentum as you join us to experience this music the right way. Trust us, we have poured out our hearts on this project, and you don't wanna ruin the experience with spoilers and trolls: follow the yellow brick road and take the trip with us the way it was meant to be taken…
>>> PRE-ORDER VIA iTUNES <<<
>>> PRE-ORDER BUNDLES <<<
>>> STREAM VIA SPOTIFY <<<