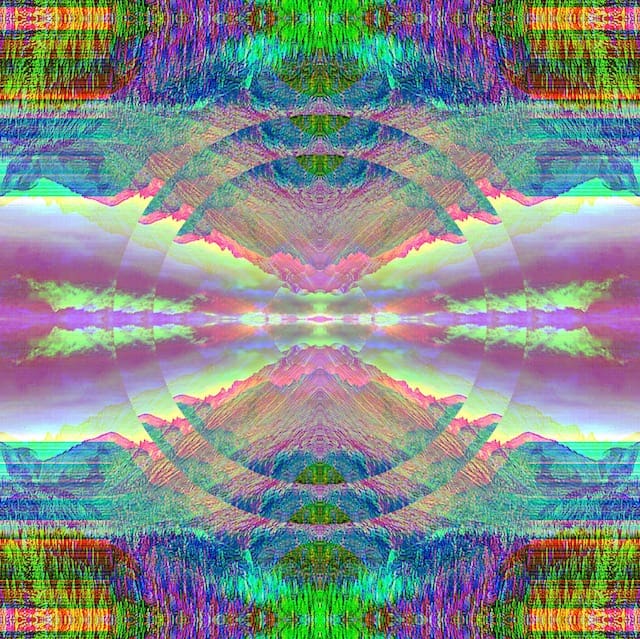 This is a mix of some of my favorite songs and sonic moments, from an eclectic array of talented artists: please enjoy exploring this musical adventure (:
Tracklist:
Decap – Yeah (Bassnectar edit)
Buku – Front To Back (Bassnectar remix)
Bassnectar – Undercover
Bassnectar – Speakerbox ft. Ohana Bam (VIP edit)
OAKK – Growing ft. Rider Shafique (Bassnectar remix)
Styn & Aztek – Neesitto Tu Amor (Bassnectar edit)
Sykes & Kilobite – Frozen Dreams (Bassnectar edit)
Fracture, Sam Binga & Rider Shafique – Back It Up (VIP Robovox edit)
DotCrawl – Alternative Facts (Bassnectar remix)
Purity Ring – Flood on the Floor (Bassnectar remix)
20syl – Kodama (Bassnectar remix)
Hucci – Hitta (VIP)
Sounds From The Ground – Triangle (2019 edit)
Legion Of Green Men – Synaptic Response (Faculties of Cognition)
Shantel – Unending
Artwork by madrigalaxy
---
The Freestyle Party
Thank you for all your love and good wishes! Our team has been working on absolute overdrive to configure something magical to bring joy to your hearts (:
We have secured a spot to throw an absolutely wildstyle party for 10,000 people tomorrow night in Colorado!
If you have a 3-day pass, Saturday ticket, or Sunday ticket to our Summer Gathering in Broomfield, you will be able to use that ticket to get into our new Sunday party!
On Monday, refunds will be available to Saturday ticket holders who did not use their tickets on sunday. These will be processed through point of purchase, so customerservice@altitudetickets.com for all purchases made via Altitude Tickets and box@pepsicenter.com for any box office purchases.
(Freestyle Sessions will be back at the 1st Bank Center next year)
Get ready for a deep sonic journey Sunday night as we come together to celebrate music and our amazing community. Ironically, the original vision for our Freestyle Sessions was to return to the roots of sound system culture: simple, basic, and pure. Just an enormous stack of speakers pumping waves of music through the bodies of joyous human beings (:
Tomorrow night we are bringing that vision to life: this will not be a show nor a performance, rather just a huge altar of sound and space for you to swim around inside of it with your friends and family. Likely no video or lights, we are just gonna go deep deep deep…
***Details***
What: The Freestyle Party
When: Sunday June 9th
Where: Denver Coliseum
Why: Because the people deserve their bass!
This is an 18+ event
Doors open at 6pm – Music starts at 7pm
Joining our party: Thelem, Phutureprimitive, and Shades
Even more updates coming soon – in the meantime it's the 20 year anniversary of the Dreamtempo mixtape, and we were gonna release a new mixtape after this weekend's event as a surprise, but maybe we can get that out a little early (:
---
Voodoo Festival in the M-I-N-D!! We are returning to New Orleans to vibrate in the pre-Halloween HEAT (:
---
Be Interactive
July 13th, 2019
Municipal Auditorium
Nashville, TN
VIVA ENTHUSIASM!
With both nights of Bass Center selling out faster than you can say "whatthefuckthesefolksreallylovebass" we decided to huck together a night of music in celebration of our non profit project "Be Interactive" – dedicated to promoting engagement and community activism to raise awareness about important issues and hopefully rally each other to make a difference (:
As you prepare thyselves to devour the details of this upcoming throwdown, we'd like to share some quick highlights from Be Interactive's first 7 months of existence:
> Distributed $35,000 in grant money to projects completed by Ambassadors, members of the Bassnectar Community, and beyond
> Collected 2500 meals for a local food bank and 3000 items of winter clothing for those in need during our NYE360 event to close out 2018
> Organized a cleanup that picked up 560 lbs of trash from a beach in a world heritage site, collected 94 backpacks and hundreds of school supplies, raised $18,000 for music education, and offset the carbon emissions from all flights for our first overseas special event in Mexico: Deja Voom
> Fostered partnerships with organizations like HeadCount, To Write Love On Her Arms, Conscious Alliance, and many more to help activate the community at shows and online.
> Click here to check out more of the efforts and accomplishments from Be Interactive!
In the fall of 2018, we launched the nonprofit into life through a special one-night event in San Francisco accompanied by our friends, artists, and activists alike! This July we're going to do it again, but taking it up a notch in a place we are long overdue to return: NASHVILLE!
Joining us for our night of giving:
Truth • Mr. Carmack • LSDREAM • Rhaksha
Tickets for this event are SOLD OUT! Thank you!!
This is only the beginning… prepare to throw down on even more charitable endeavors and community outreach!
GO TEAM GO!
This is an 18+ event
VIP package includes:
– 1 x Ticket to Be Interactive – Nashville
– Early Entry 100% guaranteed
– Limited Edition Poster
– VIP Souvenir Wristband
– Crowd-Free Merch Shopping
– VIP bar access

******************************************************************************************************************
Even more ways to get involved and Be Interactive!
A quick reminder to follow: @BeInteractiveHQ on Twitter, @BeInteractiveHQ Instagram, facebook.com/BeInteractiveHQ, and visit the website beinteractivehq.orgto learn more about the nonprofit and its mission.
Although we have many diverse approaches to encouraging engagement, one of the most direct ways to get involved is with our Creative Project Grants!
We collect submissions from community members about various creative campaigns they would like to launch, almost like a kick starter dedicated to acts of giving & charity. It will be a contest of sorts, in that the finalist(s) selected will be granted financial support to carry out their campaign, and interactive support & participation from our organization. While these contests will launch later in the year, you can get involved now to learn more and get a head start dreaming up your ideas.
Recent or upcoming projects + initiatives:
1. Be Interactive is set to announce the winner of the Environment grant soon, and a new grant theme for Summer 2019!
At Freestyle Sessions, join us Saturday June 8th for our biggest volunteering day ever: The Born Botanical Permaculture Action Day, in support of the ongoing environment theme! They are fundraising now for additional resources, and you can purchase an exclusive Bassnectar Merch T-shirt to be a part of the effort!
CLICK HERE TO DONATE TO THE FUNDRAISER
2. One of our Ambassadors, Stephanie, received $14,000 to bring a sensory room "Haven" and mindfulness instruction for elementary school students in a PA neighborhood hard-hit by the opioid crisis. Check it out:
Instruction in yoga and mindfulness techniques started at Ambassador Stephanie's school in PA. These youngsters, many of whom have been deeply affected by the opioid crisis, are learning stress-reducing skills thanks to all of us. ? pic.twitter.com/A6PiMONWkC

— Be Interactive (@BeInteractiveHQ) February 20, 2019
3. David G., a volunteer for Bass Network and The Trevor Project, along with community members will distribute $5000 worth of care packages and love to trans folks in need in Los Angeles at 1st anniversary celebration for LA's first Transgender Wellness Center.
CLICK HERE FOR EVENT INFO + RSVP
4. Florence Crittenton Services was selcted to expand and enhance their Art Therapy for Teen Moms program by purchasing supplies and professionally displaying the work of teen mothers in their program in Denver.
5. Look out for Be Interactive projects at Bassnectar special events & select festivals!
We will be tabling at info booths and engagement centers to spread information, make friends, build community, and strengthen the bonds between the Ambassadors, Bass Network, Love Here, and all our various charity partners. From hosting art gallery auctions and raffles, to running food & clothing drives, to lending a hand at community gardens: there is mucho interaction to be had at each event.
If you're heading to Freestyle Sessions, Nashville, or any of our events this year, check in with Be Interactive online and see what projects we will be activating on-the-ground. (You can also check the Community section of the Bassnectar App.) The more of you that get involved, the better our projects will represent our community and its values.
---
NORTH COAST! Coming back to Chicago for a Labor Day Weekend warmup! New location @ Northerly Island w/ booming sound no stage overlap (:
Tickets on go on sale this Friday 4/26!
---