BASS CENTER XII
AUTUMN GATHERING 2019
August 31st + September 1st
Hampton Coliseum :|: Hampton, VA
We're returning once again to the beloved Mothership for the 3rd year in a row! Three times for the hardcore!!! 12 times deep in the Bass Center syrup: 12 + 3 = 15…
1+5 = 6.
You are reading this with 2 eyes.
2+6 = 8
8 is the symbol for infinity
at least when it's on it's side… anyways, where were we?
OH YES!!! BASS CENTER TWELVE!
This Labor Day Weekend, we return to Hampton, Virginia for the dozenth Bass Center and descend upon the Hampton Coliseum for a family holiday trip through time and space (:
Now, without further ado, may we present to you this year's curated musical lineup:
Saturday: Troy Boi • K.L.O. • Tek Life: DJ Earl b2b Slick Shoota
Sunday: Ganja White Night • The Widdler • KHIVA
This event will also come with all the favorites you've experienced at Bass Center: The Lots, The Haven, The Gift Altar, Be Interactive + non-profit outreach, a massive Ambassador Team, loads of activations and ways to engage, and much more still to be revealed!
So step right up, notify your crew, and as always with our Bass Center extravaganzas, secure your tickets, travel, and hotels well in advance – avoid any drama or scalpers or any hassle:
TICKETS ARE SOLD OUT! THANK YOU!!!
Many more announcements and info about our daytime parties in The Lots coming soon! Stay tuned (:
This is an 18+ event
VIP package includes:
– 1 x Ticket to both nights of Bass Center XII
– Early Entry 100% guaranteed
– Limited Edition Poster
– VIP Souvenir Wristband
– Crowd-Free Merch Shopping
– VIP bar access

******************************************************************************************************************
Parking lots open at 1pm
THE LOTS OPEN @ 2PM – CLICK HERE FOR MORE INFO!
> No tailgate cooking, grilling or alcohol in parking lots
> No outside food or beverage will be admitted inside the venue
GA Doors open at 6:00pm
Music starts at 7:00pm
This is a free roam event!
******************************************************************************************************************
The Bassnectar App has been updated for this event! Download for the event map (pictured below), artist info, details about Be Interactive's partners + projects, new Bass Center XII themed photo filters, and more! Opt-in to receive notifications and we'll send important updates to you direct in real time (:
DOWNLOAD THE BASSNECTAR APP FOR IPHONE
DOWNLOAD THE BASSNECTAR APP FOR ANDROID
******************************************************************************************************************
Allowed Items:
> Earplugs
> Non-professional digital and film cameras
> Double-pocket CamelBak-style hydration pack – front pocket must be smaller than main pocket (hydration bladder must be removable, transparent, and empty upon entry to the venue)
> Clear backpack – one main pocket with one small front pocket (Dimensions of bag must be 12.5" x 16" x 8")
> One factory-sealed plastic bottle of water 20oz or less (caps to be removed by security at the entrance)
> Hula hoops
> Reusable light-up toys & LED Gloves
> Reasonable amount of inflatable toys
> Sealed: cigarette packages, tampons, packs of gum, and chapstick/lip gloss
> Non-refillable or disposable electronic/vaporizer cigarettes in factory-sealed packaging
> Lighters
> Prescription and OTC medications subject to specific conditions
Prohibited Items:
> Any professional cameras, any video, and/or any audio equipment
> Large bags or backpacks
> Tarps, covers, excess clothing, or anything used to claim a large amount of seats inside the venue (1 person can save up to four spots max)
> Unsealed: cigarette packages, tampons, packs of gum, chapstick/lip gloss
> Water guns, water balloons, and/or any other kind of water projectile
> Masks
> Glowsticks
> Focus light beam devices of any kind, including laser pointers
> Any item that can be used as a weapon
> Fireworks, pyrotechnics, or any other kind of explosive
> Drug paraphernalia
> Vitamins
> Instruments
> Flyers and stickers
> Marker pens and spray paint
> Stuffed animals or dolls
> Tripods, monopods, and selfie-sticks
> No aerosol or other spray products
Entry Conditions:
> Guests are encouraged to leave all prohibited bags at home.
> All guests and their belongings are subject to search, and guests are subject to search by walk-through metal detectors, metal-detecting hand wands, and/or pat-down searches.
> Allowed and prohibited items are subject to change at any time without notice.
> Security personnel reserve the right to make the final determination on allowed and prohibited items and reserve the right to deny entry to any guest.
******************************************************************************************************************
ID guidelines
Acceptable:
> US government-issued driver license or ID card displaying a photograph and date of birth.
> US or foreign government-issued passport displaying a photograph and date of birth.
> Foreign government-issued driver license with a color photocopy of a foreign government-issued passport with both documents displaying both a photograph and date of birth.
Not accepted:
> School identification cards
> Consular identification cards
> Expired identification of any kind, even if listed on the "Acceptable" list.
> Birth certificates
> Photocopies of any identification document except as noted in the "Acceptable" list

******************************************************************************************************************
******************************************************************************************************************
OH YES!!!
THE LOTS @ BASS CENTER XII
And you know what to do….
COME EARLY & BRING YOUR ENTIRE CREW!
This will be the 3rd year in a row of Bass Center in Hampton, and we're looking to once again make this an all day affair by setting up a massive amount of activations and activities for you in The Lots during Saturday and Sunday afternoon! But a few questions before we dig in…
What are you bringing to The Lots? What are you contributing outside before entering The Mothership??
Now let's begin… here's a list of what you can find in The Lots:
> Loads of vendors selling food, drinks, clothing, art, and more!
> The Bassnectar Pop-up Shop (selling limited edition Bass Center gear)
> Outdoor renegade soundsystem blasting curated playlists selected by Bassnectar and the Bass Crew.
> A Feminine Health Drive collecting donations to benefit students in the city of Hampton (CLICK HERE FOR THE DETAILS)
> Murals set up by The Bass Network using the current Be Interactive grant theme Heathcare – this year's live painters will be creating large scale art with mental health and self-care as inspiration.
> The Love Here Booth where you can get water, drop off donations, grab some ear plugs, get a spray tattoo, and so much more!
> Hella Ambassadors running around making sure the community is well taken care of and ready for orbit.
> Activation Zones with lots of art projects, as well as games and activities to link new bass head buddies and deepen friendships.
> A bunch of roaming performers spinning, hooping, dancing, and more! Feel free to join them!!
> Meetups, workshops, and yoga! (details below)
> and so much more!
PLUS: some of Be Interactive's favorite nonprofit partners will be joining us this year:
> To Write Love On Her Arms: dedicated to presenting hope and finding help for people struggling with depression, addiction, self-injury, and suicide. TWLOHA exists to encourage, inform, inspire, and invest directly into treatment and recovery.
> Headcount: dedicated to voter registration and inspiring participation in democracy through the power of music.
> Students For Sensible Drug Policy: mobilizes and empowers young people to participate in the political process, pushing for sensible policies to achieve a safer and more just future.
> Hampton Healthy Families: focuses on providing reactive social services. They offer parenting classes and other programs for teens that take place over multiple weeks, allowing them to be a primary resource provider for those experiencing poverty.
> and Conscious Alliance: committed to supporting communities in crisis through hunger relief and youth empowerment.
AND last but not least, the Bass Network meetups + more:
*****************
Saturday 8/31
*****************
Yoga Session – 3:00pm
Flow Workshop – 4:00pm
LGBTQ+ Meetup – 5:00pm
*****************
Sunday 9/1
*****************
Yoga Session – 3:00pm
Flow Workshop – 4:00pm
Love Here Meetup – 5:00pm
Come explore…
Then we hop on The Mothership and we ride (:
---
OHIO! We are returning to Columbus for Breakaway in August! Summer Festival meltdown (:
Tickets on go on sale this Friday 4/26!
---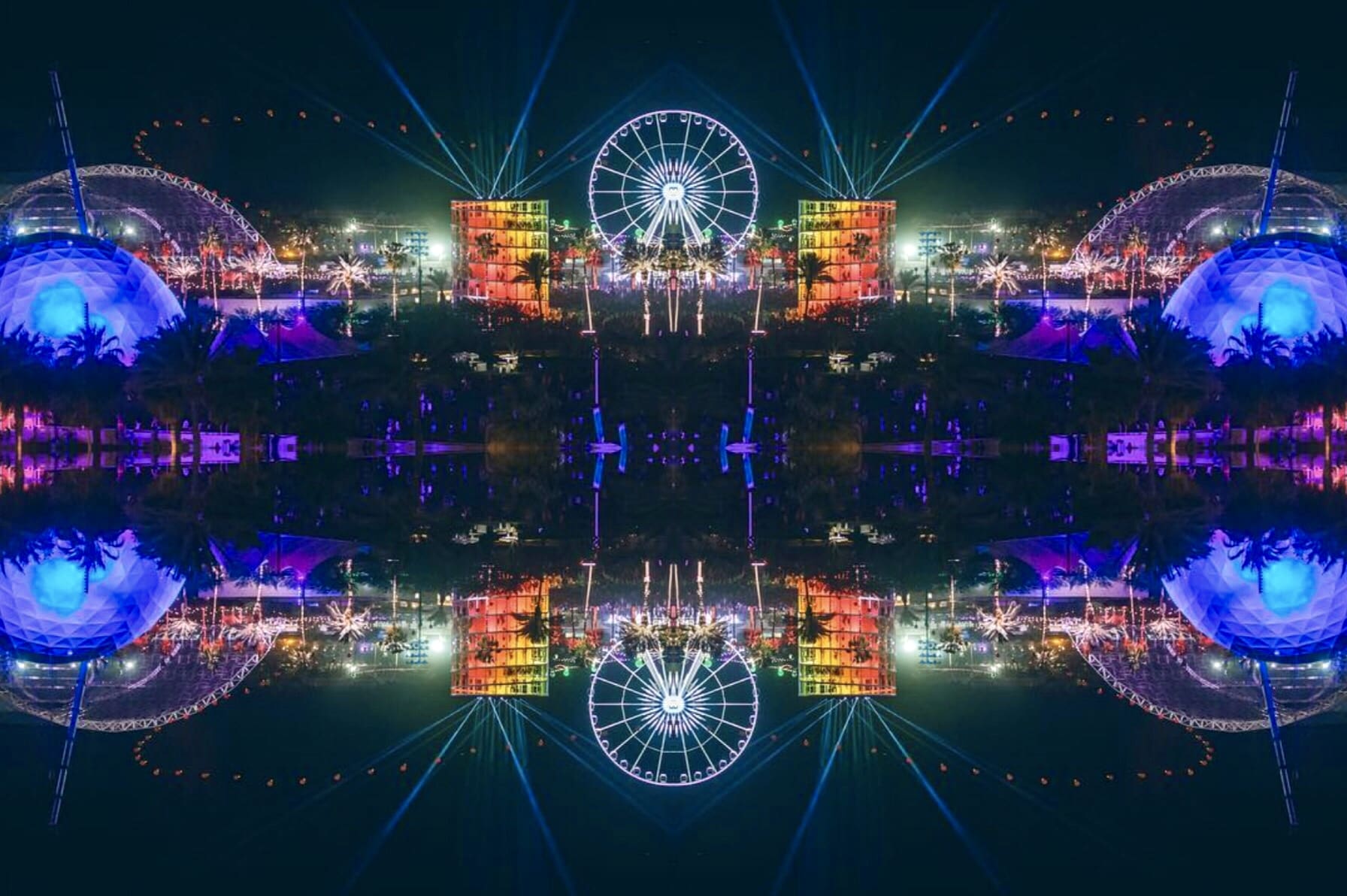 PEOPLE OF THE INTERWEBZ!
We are streaming half an hour of the set from Coachella live + direct at 12:30am PT! If you're a night owl, tune in for another live broadcast of freestyle bass music online:
Player not loading above?
CLICK HERE TO STREAM VIA COACHELLA

The Bass Network Crew will be up on Twitter and doing their best to provide tracklist info & notes during the stream! Tweet us @bassnectar and tag #coachella to join in on the action, listening party style (:
Tweets about #coachella @bassnectar
---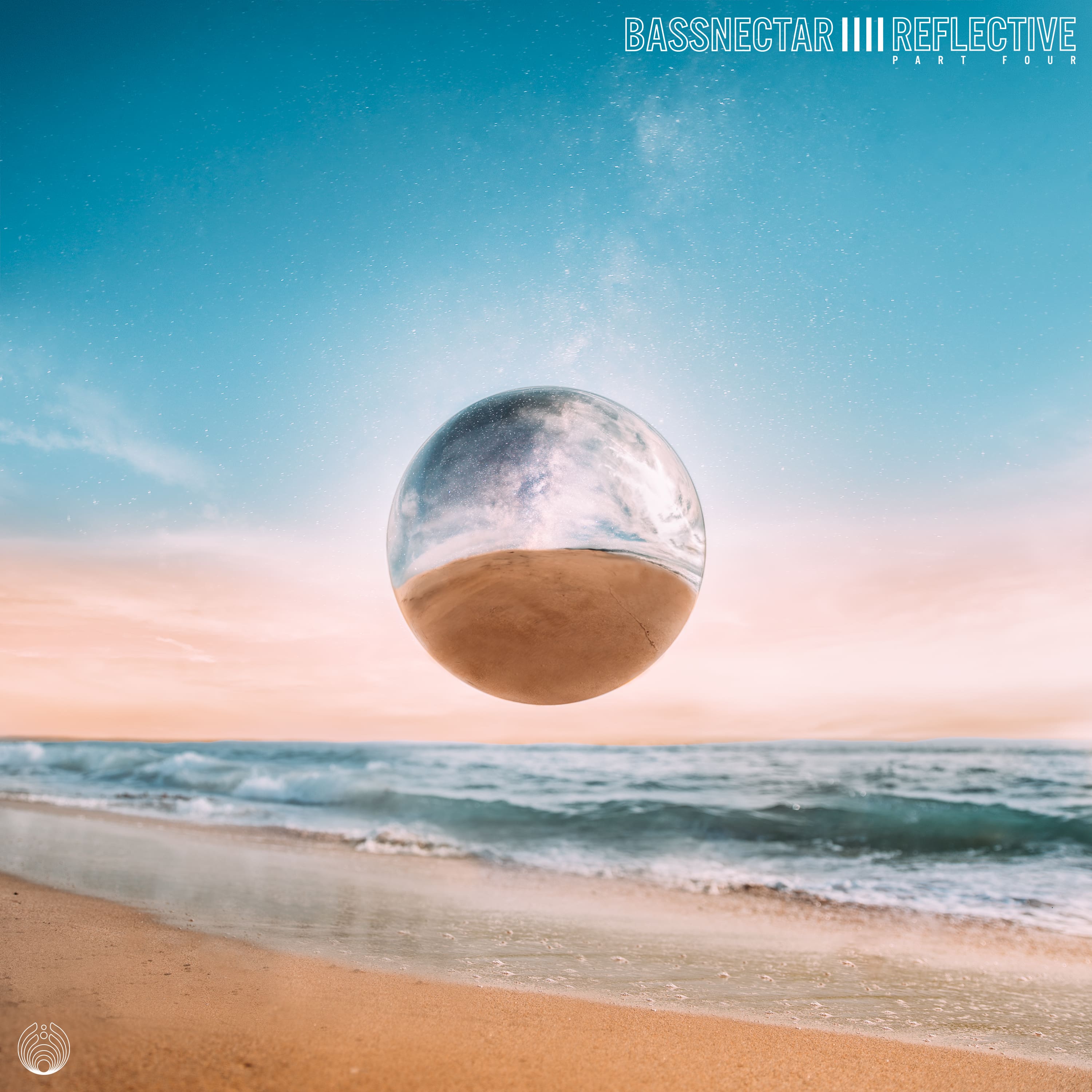 Presenting the latest offering in our Reflective series!!!
The theme is the interactivity of inspiration: how our minds and imaginations ricochet off each other; our ideas, our thoughts and dreams all reflecting in a constantly escalating cycle of creativity. Collaborative interaction is at the core of our musical ethos, and we welcome the likes of Telefon Tel Aviv, Hailo, Born I, Peekaboo, Jantsen, Sunru, Kyrian, and the UK's own RD.
We hope you enjoy this music, share with your friends and loved ones (: hope to see you out on the road in the very near future!!!
CLICK HERE TO STREAM OR DOWNLOAD
CLICK HERE TO GET MERCH BUNDLES
---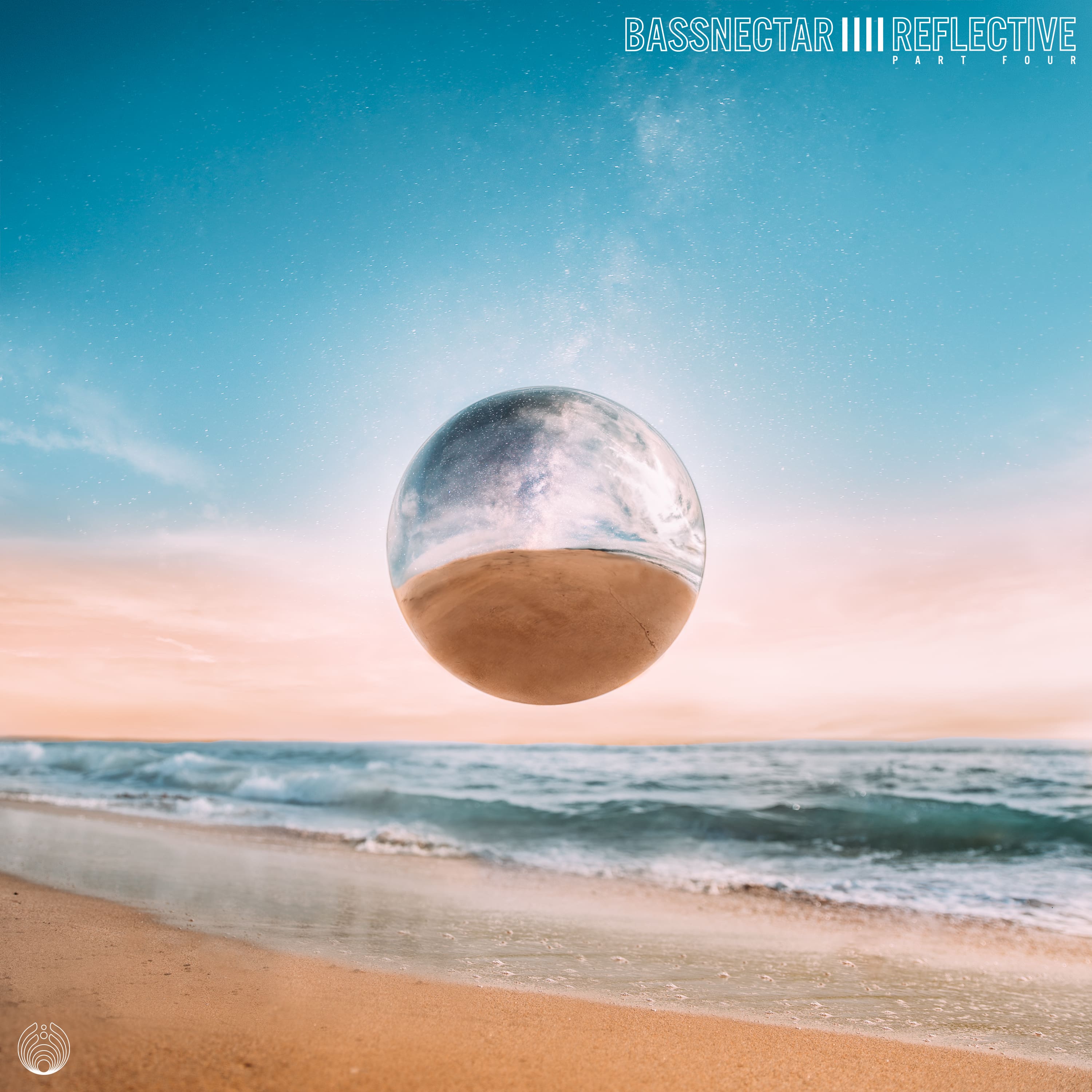 Reflective Part 4 – April 5, 2019
Seven new tunes dropping on Amorphous Music! Featuring the most recent cast of Reflective artists + collaborators: Hailo, RD, Peekaboo, Born I, Jantsen, + Telefon Tel Aviv!
Preorder/pre-save the EP, including bundles with gear + get the new banger Illusion today.
<br/ >
CLICK HERE TO STREAM OR DOWNLOAD
CLICK HERE TO GET MERCH BUNDLES
---